Clifton Park Flood Problems?? SERVPRO Has Suggestions and Remediations to Help!!
11/11/2019 (Permalink)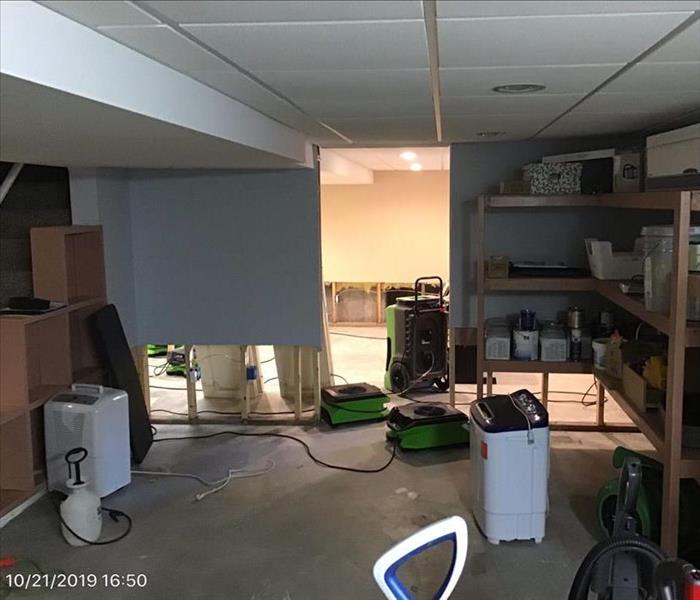 SERVPRO Says--With Planning You May Be Able to Avoid Flooding and a Visit from Us to Your Clifton Park Home
Preserving Structures After Flood Damage in Clifton Park
New York residents are no strangers to flooding, but did you know that a whopping 90% of natural disasters in the United States involve floods? Just one inch of water is enough to cause as much as $20,000 in damages without fast-acting professional care. Floods can leave your home vulnerable to damage well after the water has been removed.

If your home requires professional cleanup due to flood damage in your Clifton Park residence, the IICRC-accredited crew at SERVPRO can be at your home within hours to assess the situation and remove water. If your power is out, this team can bring power sources to clean and preserve your home in the event of a disaster. Whether you have standing water in your basement or waterlogged walls and ceilings, this team can restore your structures and ensure they are safe to live in once more.

Landscaping Tips to Minimize Flooding

A basement flood can create considerable damage to flooring, ceilings, and walls, as well as damage to the foundation. However, with some smart landscaping choices, you can help mitigate damages by diverting water away from your property.

? Grade your yard. Making sure the dirt on your property slopes away from the home without affecting sidewalks and other properties is key to minimizing flood damage.
? Plant a rain garden. These gardens, planted in shallow depressions (swales), are great for collecting water from floods, storms, gutters, and downspouts.
? Add grass and native plants. Both can absorb water and facilitate storm drainage. Be careful not to cut the grass too short, or this can affect the roots' ability to absorb water.
? Install driveway drainage areas. Channel drains and pavers along your driveway are excellent, cost-effective ways to divert water into the street during floods.
? Use rain barrels. This eco-friendly solution is used at the bottom of downspouts to collect water. Better still, rain barrels are an eco-friendly way to water your lawn and gardens on dry days while minimizing pollutant runoff into local waterways.

SERVPRO is Here to Help

SERVPRO technicians specialize in a variety of techniques to preserve your home after a flood. After extracting water and disinfecting with EPA-registered antimicrobials, drying commences with carefully-placed centrifugal air movers and dehumidifiers. Structural materials respond especially well to desiccant dehumidifiers, which pass moisture collected from air movers over a desiccant material like silica gel, replacing the humidity with air that is warm and dry.

SERVPRO of Southern Saratoga County can leave your home looking, "Like it never even happened." When disaster strikes in your residence, you can call (518) 885-2620 for fast cleanup.